Landscape Construction: Updating & Restoring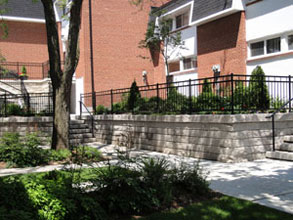 When was the last time that your landscaping was updated?
If it has been nearly 20 years since your community or commercial property was built, it is almost certainly time to refresh- both for aesthetic and safety reasons. New landscaping can completely change the feel of a community, giving unit owners or tenants a place they are proud of.
Keep Unit Owners & Tenants Happy- Enhance Your Community with Modern Landscape Construction
Unit owners are who really drives the sales in condominium communities. The same can be said of tenants in commercial buildings. Ensure that the way your outdoor property looks and functions is consistent with the kind of image and community feel that you want to radiate. Revitalizing your outdoor space will keep current unit owners or tenants happy while simplifying your sales process.
Repairing Landscapes that are Damaged by Architecture Construction
If your property is undergoing updates to the architecture- for example, unit additions, or repairs to your underground parking- it is common that the surrounding landscaping is disturbed. Our team expertly restores landscaping elements that have been moved or damaged during these processes.
Trillium Associates Can Manage Your Complete Project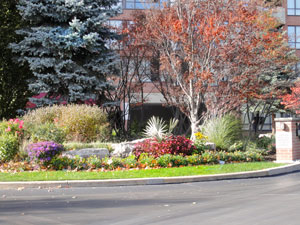 From sidewalk and curb repair to garden design and planting, and everything in between, our well-seasoned team can lead your updating or restoring efforts. Learn more about our project management services now.
We deal with all aspects of your outdoor space, including:
Correcting drainage issues
Replacing wooden retaining walls
Designing complete landscapes, including patios, seating areas, and gardens
Selecting quality plant material
Repairing and paving surfaces
Updating or constructing new porches
Let's Talk About Your Requirements
Contact us today to request a consultation for your property.