Landscape Planning: Consulting & Project Management Services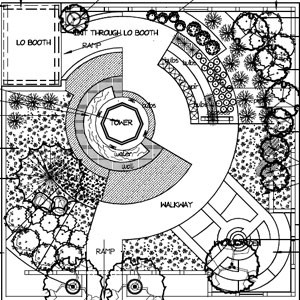 Our firm offers more than just landscape design; we provide comprehensive landscape planning, consulting and project management services to help commercial property managers find the best solutions to their challenges and get the highest quality results.
Condominium and Commercial Property Landscape Consulting
Do you have a feeling it is time to do some updating to your property, but you're unsure of what would be of most benefit?
A Trillium Associate can visit your property, discuss your needs, complete a walkthrough, and provide you with a detailed list of recommendations and any issues discovered. Our experienced team excels at identifying potential sources of future problems and providing preventative courses of action.
All new landscape designs that we produce are rendered as 3D images that allow you to easily see the impact a new design can have.
Complete Project Management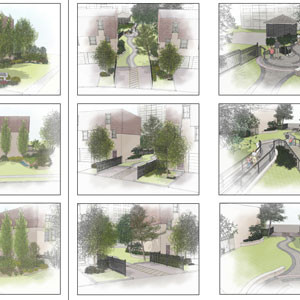 Take some of the guesswork out of managing a landscaping a multi-component landscaping project by letting our team manage it for you. After the consultation and design approval phases, you can choose to be as involved as you would like. Our team will handle all details- including permits, subcontractors, managing the budget, and keeping the project on schedule.
An additional benefit of relying on Trillium Associates is accessing our network of reliable contractors. With over a decade in business, we've established a proven group that we know we can rely on for high quality results.
How Can We Help With Your Project?
Contact us today to request a consultation for your property.