Commercial Landscape Design
Commercial landscape design is critical to the image of your property. Trillium Associates provide you with a range of services that allow you to elevate the reputation of your property.
Bring Condominium and Commercial Landscapes Back to Life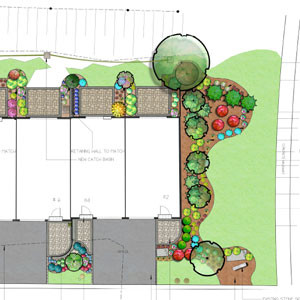 The outdoor space of a property contributes just as much to a feeling of comfort and belonging as the buildings and structures on the property. In many cases, our team works with condominium boards or property managers to rejuvenate landscaping that has been untouched since initial construction. This not only allows you to update the appearance and image of the space, but to rectify any site issues that have developed.
In the case that your site has had to undergo construction that has disturbed the existing landscaping, Trillium Associates excel at reconstruction.
Learn more about updating and restoration of commercial landscaping
Innovative and Low Maintenance Designs for Newly Constructed Spaces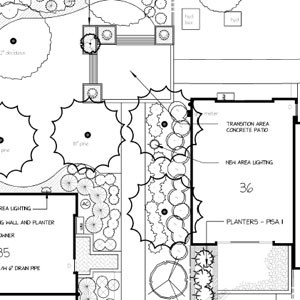 The right landscaping can make the difference between a space feeling cold and vacant or warm and inviting. Work alongside an experienced consultant to create a landscape that reflects the vibrant and desirable image that your property should portray.
Discover the benefits of our landscaping services for newly constructed commercial or condo spaces.
Expert Recommendations
When you are looking for a starting point, Trillium Associates consultants can provide you with the knowledge you need to plan and budget appropriately.
Get more information on our consulting services.
Project Management That Takes the Pressure off Property Managers
With over Twenty years experience, we have solidified relationships with quality contractors that have proven their expertise. Rely on Trillium Associates to assist in you in executing existing plans for your commercial landscape.
Learn more about project management services.
Benefit From Detailed Recommendations. Get a Consultation Now
Contact us today to get a consultation for your commercial landscaping project.