Award Winning Commercial Landscape Company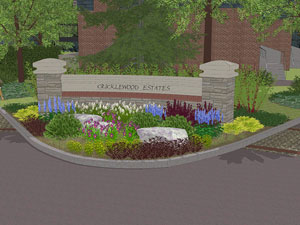 Trillium Associates is  recognized as a  leader in the commercial and condominium property landscape design and project management field. The firm is a consortium of practiced designers, engineers, contractors, horticulturalists, and  arborists. Over the past decade, the team has remained essentially  unchanged.
Over 20 Years of Expertise in Commercial & Condo Landscapes
The firm offers a unique advantage when it comes to serving condominium or commercial multi-tenant properties. The firm's founder and Principal, Ron Swentiski, is a past president of a condominium community, and continues to sit on the board, giving him the highest degree of understanding of how to best serve these properties.
Trillium Associates can offer solutions to your challenges, identify underlying issues or soon-to-be problems, and manage the complete restoration, new construction, or repair of your property.
Associations & Memberships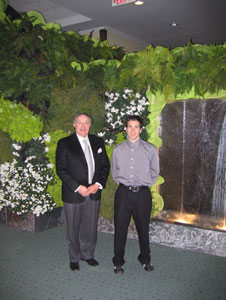 Trillium Associates believes strongly in participating in trade groups and associations that promote excellence in our industry. The firm has held memberships in Landscape Ontario, the Certified Professional Designers Group, and the Canadian Nursery Landscape Association for many years.
Trillium Associates also hold memberships in the Association of Professional Landscape Designers, the Canadian Condominium Institute, and the Better Business Bureau.
Book Your Consultation Today
Take advantage of Trillium Associate's extensive experience in dealing with properties just like yours, and book a consultation now. Consultations include a site visit and a report of the current state of your property and recommendations.